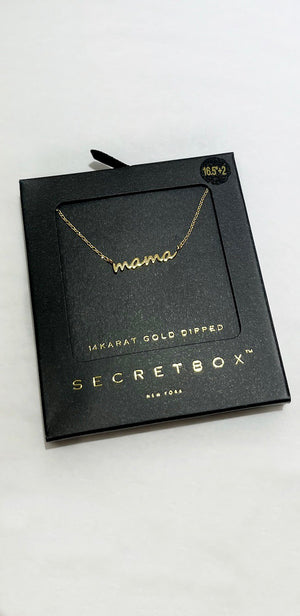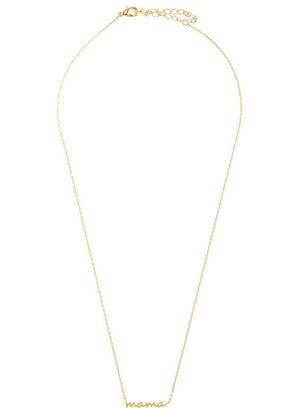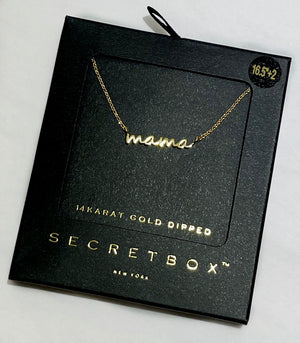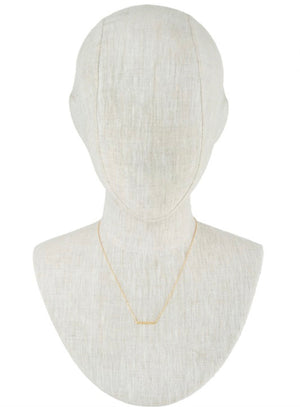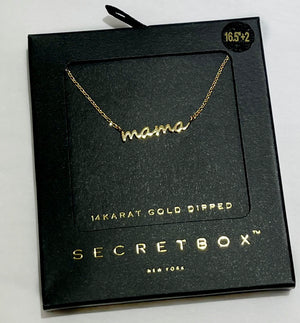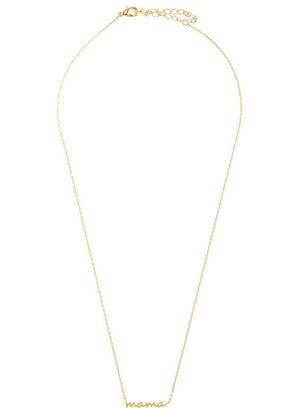 G O L D   D I P P E D  
Hey mama this is your Necklace. Of you're a mama or want to make a gift to a mama this Mama Gold Necklace is the perfect gift. Also you can used with other Necklace to do a Layer Effect. Necklace measures 16.5" 
Clasp closure.

14 karat gold dipped.

Gold Mama pendant detail.
Color: Gold